By

Dr. Kirti Sisodhia

/

October 4, 2021

,

12:35 pm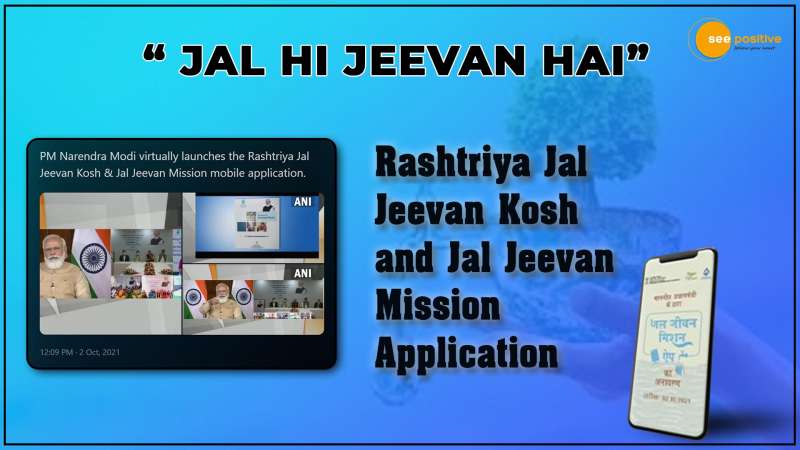 'Jal hi Jeevan Hai' everyone has heard this quote once in a lifetime, but understanding this is not everyone's cup of tea. There are still many places in our country where there are limited resources of water. We all have heard stories that how women carries water miles away to home. In order to cut down these hardships of women from rural areas,
PM Modi
launched Rastriya Jal Jeevan Kosh and Jal Jeevan Mission Application. He launched the app on the occasion of 152th birth anniversary of Mahatma Gandhi ji. During the launch, he interacted with the beneficiaries of Jal Jeevan Mission. He also interacted with water committees and village panchayats.
The app aims to provide clean water to every house hold. The app was launched to facilitate contributions for the creation of safe drinking water supplies in rural areas. This initiative is part PM Modi's flagship Jal Jeevan Mission, which he launched in 2019.

Aims of Rastriya Jal Jeevan Kosh

To ensure that rural households have access to safe drinking water, the Jal Jeevan Kosh will encourage research and development, innovation, and the use of technology. It will also help to strengthen the capacity of the local village community to plan, implement, manage, operate, and maintain their water supply schemes.

You can also become a part of good cause

Through Jal Jeevan kosh, any individual, institution, corporate, or philanthropist, whether in India or abroad, can help provide tap water to every rural household, school, anganwadi centre, ashram shala, and other public institutions.

Big movement of Decentralization

PM Modi said, "The vision of Jal Jeevan Mission is not only to reach water to the people. This is also a big movement of Decentralization. This is Village Driven- Women Driven Movement. Its main basis is mass movement and public participation".

"Gandhiji used to say that the real meaning of 'Gram Swaraj' is to be full of self-confidence. That is why it has been my constant endeavor that this thinking of Gram Swaraj should move forward towards accomplishments", he added further.