By

Dr. Kirti Sisodhia

/

November 9, 2022

,

8:00 pm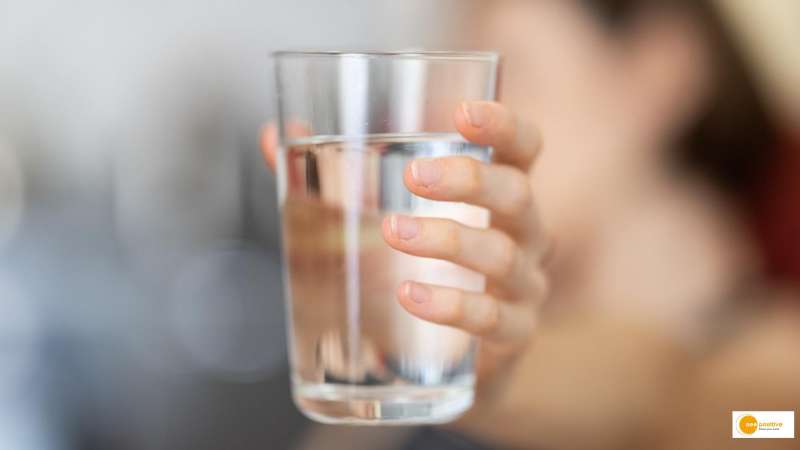 As everyone know that a peaceful sleep is important because it keeps you fresh throughout the day, keeps you energetic etc. which leads you to focus on your work. But many people face difficulties in sleep. Drinking a glass of water before going to bed can be a solution for sleeping problem. But there is a question, should it be warm, hot, or cold? what do experts suggest?

Dr. Abhinav Gupta, Consultant in Medical Gastroenterology at Narayana Multispeciality Hospital in Jaipur, says that drinking water before sleep would help you maintain control over your body temperature. Dehydration causes people feel hot or cold while they are sleeping, according to study. Drinking water before bed benefits you since it maintains your body's ideal temperature and guarantees that you stay hydrated while you sleep. This, according to the expert, makes it easier to maintain a peaceful and comfortable sleep environment.

What should be the ideal gap between drinking water and going to sleep? Two hours, experts say. "To avoid waking up at night, refrain from consuming any liquids at least two hours before bed," they said.

What should you choose warm or cold?
Experts also provided advice on whether you should choose warm or cold water to drink, in addition to the recommended time of day. The body's natural detoxification process may be helped by drinking warm water before bed. It will also keep you hydrated all night. It might also help to relieve cramps or aches in the stomach. According to Dr. Gupta, warm water increases sweat production, improves blood circulation, and makes it simpler for the body to discharge waste. Sweating also helps to flush out excess salts and toxins and clean the skin cells, which will cause some fluid loss throughout the night.
Agreeing, Pathania said, "If you must drink water before bed, warm water is best since it will keep you hydrated throughout the night and may aid in the body's ability to eliminate harmful pollutants."

However, in renal and cardiac diseases, the patient should drink water as recommended by the physician, they added.

Benefits of drinking water before bed:
• Better temperature regulation
• Beautiful skin

• Improved immunological function

• Heart pressure is reduced

• Losing weight

• Improved mood